Scotiabank Ultimate Package Chequing Account: $80 via Interac e-Transfer or $90 Amazon.ca gift card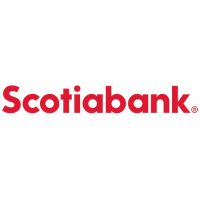 Choose to receive either $80 cash back or a $90 Amazon.ca gift card if your application is approved.
Unlimited debit transactions1 & Interac e-Transfer transactions
Up to $139 ongoing annual fee waiver on select credit cards
Earn $300 cash1 when you open a new Scotiabank Ultimate Package
Earn up to 2.70%2 interest on your MomentumPLUS Savings Account for a limited time
Unlimited free Global non-Scotiabank ABM withdrawals
10 free equity trades at Scotia iTRADE in your first year and 5 free equity trades every year after
Free personalized cheques and drafts
$30.95 monthly fee

No monthly account fee if you maintain a minimum daily closing balance of $5,000 in your Ultimate Package, or a combined balance of $30,000 across your Ultimate Package and your MomentumPLUS Savings Account
Other requirements:
You must not have previously held any Scotiabank chequing accounts
You must follow the link from this site and apply for a Scotiabank Ultimate Package Chequing Account within the same browser session
Eligibility and Exclusions: Individuals who are currently holders of a Scotiabank Chequing Account are not eligible for the Offers.
Individuals who were previously holders of a Scotiabank Chequing Account within the last two (2) years are not eligible for the Offers.
"Scotiabank Chequing Account" means any of the following accounts: Ultimate Package, Preferred Package, Scotia One Account, Basic Plus Bank Account, Basic Banking Plan, Basic Bank Account, Momentum Chequing, Power Chequing, Scotia One Service, Scotia Value, Student Banking Advantage Plan.
1To qualify, certain conditions must be met. Offer ends July 30, 2020. Visit www.scotiabank.com/ultimate300 for full terms.
2Conditions apply. Actual interest rate will vary based on the savings period (the Premium Period) that applies. Visit scotiabank.com/mpsa to learn more.
The $80 cash back and $90 Amazon.ca gift card are not funded by Scotiabank. If you have any queries related to this offer, please contact High Interest Savings Cash Back.