Scotiabank Preferred Package Chequing Account: $40 via Interac e-Transfer or $45 Amazon.ca gift card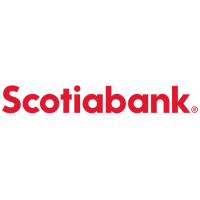 Choose to receive either $40 via Interac e-Transfer or a $45 Amazon.ca gift card if your application is approved.
Earn up to $400 welcome bonus when you open a new account with the Preferred Package¹
Earn an additional 0.05% on your Momentum Plus Savings Account
Unlimited debit transactions and Interac e-transfer transactions
First year annual fee waiver (up to $150) on select credit cards
Earn points on every day purchases with the Scene+™ program
4 more perks
Other requirements:
You must not have previously held any Scotiabank chequing accounts
You must follow the link from this site and apply for a Scotiabank Preferred Package Chequing Account within the same browser session
Rates, fees and other information are effective as of Nov. 1, 2023. Subject to change.
¹$400 Banking Package and Registered Account Bundle Offer Description and Conditions: The Scotiabank $400 Cash Bonus Bundle Offer (the "Offer") is available between November 1, 2023 and February 29, 2024 (the "Offer Period") to individuals who open new eligible accounts. Subject to the conditions below, eligible customers can earn $350 when they open a new Preferred Package and complete certain qualifying transactions and an additional $50 boost when they open a new eligible Scotia Registered Retirement Savings Plan or Tax-Free Savings Account (each an "Eligible Registered Account") and set up and clear a recurring pre-authorized contribution with a minimum value of $50 per month for a minimum of three (3) consecutive months.
For the purposes of this Offer, the following Scotia registered accounts are eligible for the Offer: Scotia Registered Retirement Savings Plans (RRSPs, excluding Locked-In Plans such as LIRAs and LRSPs) (each an "RRSP") and Scotia Tax-Free Savings Accounts (each a "TFSA"). Scotia RRIFs, FHSAs, RESPs, RDSPs, and non-registered Scotia Investment Accounts are not eligible for the Offer.
*See Card Provider's website and Card Application for complete card details, terms and current offers. Reasonable efforts are made to maintain accuracy of information
The $40 cash back and $45 Amazon.ca gift card are not funded by Scotiabank. If you have any queries related to this offer, please contact High Interest Savings Cash Back.