EQ Bank: $40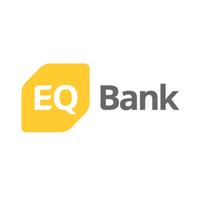 Receive $40 cash back for opening an account.
Open an EQ Bank Savings Plus Account and earn a 2.30% everyday interest rate.1
No monthly fees
No minimum balance
Unlimited transactions, including bill payments
Five free Interac e-Transfers® per month
Requirements:
You must not have signed up for an EQ Bank account before
You must follow the link from this site and successfully open a Savings Plus Account with EQ Bank within the same browser session
1 Interest is calculated daily on the total closing balance and paid monthly. Rates are per annum and subject to change without notice.
This offer is not funded by EQ Bank. If you have any queries related to this offer, please contact High Interest Savings Cash Back.