Tangerine Savings Account: $30 via Interac e-Transfer or $40 Amazon.ca gift card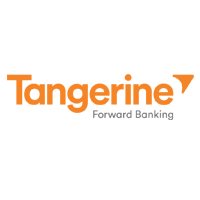 Choose to receive either $30 cash back or a $40 Amazon.ca gift card if your application is approved.
Special Offer: Become a new Client and earn 2.50%* interest for the first 5 months on your first Savings Account (now including US$ and RIF Savings Accounts) if you also open a Chequing Account. Earn an additional $200 bonus when payroll requirements are met and you use the promo code "EARNMORE".
Requirements:
You must not have signed up for a Tangerine Savings Account before
You must follow the link from this site and successfully open a Savings Account and a Chequing Account with Tangerine within the same browser session
*The New Client 2.50% Interest Rate and $200 Cash Bonus Bundle Offer (the "Offer") is available to new Tangerine Clients who: (a) have a Client Number created between August 17, 2020 and October 14, 2020, (b) become a Tangerine Client using the Promo Code "EARNMORE", (c) open an Applicable Savings Account within 30 days of the date their Client Number was created, and (d) open a Tangerine Chequing Account within 30 days of the date their Client Number was created (collectively the "Offer Qualifying Conditions"). The 2.50% Promotional Rate will apply to deposits made to an Eligible Client's Applicable Savings Account(s) for 153 days (5 months) beginning on the date all Offer Qualifying Conditions have been met, to a maximum of $1,000,000† per Applicable Savings Account Type (for deposits to registered Applicable Savings Accounts made through a T2033 form, please see the full Offer Terms and Conditions). The Promotional Rate is an annualized rate, calculated daily and paid monthly. To be eligible for the $200 Cash Bonus, in addition to meeting all Offer Qualifying Conditions, an Eligible Client must switch their eligible payroll direct deposit for at least 3 consecutive months and must have the first payroll direct deposit received in their Tangerine Chequing Account within 60 days of Chequing Account opening. Limit of one (1) Cash Bonus per Primary Account Holder. The Offer is only applicable to Accounts where the Eligible Client is the Primary Account Holder. Offer is not transferable and can't be combined with other promotional savings rate offers or chequing cash bonus offers. Offer may be changed, extended or cancelled without notice.
†For US$ Savings Accounts, the combined maximum deposit amount for this Account Type is $1,000,000 USD.
The $30 cash back and $40 Amazon.ca offer are not funded by Tangerine. If you have any queries related to this offer, please contact High Interest Savings Cash Back.