Tangerine Savings Account: $25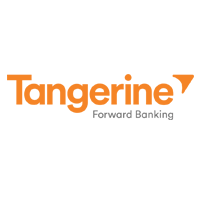 Receive $25 cash back for opening an account.
Special Offer: Become a new Client and earn 2.75%* interest on your first Tangerine Savings Account, TFSA or RSP Savings Account for 6 months**
Requirements:
You must not have signed up for a Tangerine Savings Account before
You must follow the link from this site and successfully open a Savings Account with Tangerine within the same browser session
* Full Offer Terms and Conditions are available here. The 2.75% New Client Interest Rate Offer (the "Offer") is available to new Tangerine Clients whose Client Number with the Bank was created between May 1, 2019 and October 31, 2019. To receive the Offer, Clients must open an Applicable Account within 90 days of the date their Client Number was created. The Offer applies only to Tangerine Savings Accounts ("Savings"), Tangerine Tax-Free Savings Accounts ("TFSA Savings"), and Tangerine RSP Savings Accounts ("RSP Savings"), collectively referred to as "Applicable Accounts" and each referred to as an "Applicable Account Type". The Offer is available on new deposits made within 182 days from the date the first Applicable Account was opened (the "Promotion Period") to a maximum of $1,000,000 per Applicable Account Type. The Offer is calculated by adding "Additional Interest" to the Bank's current applicable posted rate ("Posted Rate") for the Applicable Account. The Posted Rate and Additional Interest are annualized rates, calculated daily and paid monthly. The Offer is only applicable to Applicable Accounts where the Eligible Client is the Primary Account Holder. The Offer and interest rates are subject to change without notice. Any capitalized terms used herein are found in the full Offer Terms and Conditions available here.
** Six months equals 182 days.
The $25 cash back offer is not funded by Tangerine. If you have any queries related to this offer, please contact High Interest Savings Cash Back.